I've created this site because I love the twilight sad, and have done my best to make it the site I would want to visit. I will continue to add features. If there's something you want to contribute or something you'd like to see added, please let me know!
ttsfans@gmail.com
You can also find me on twitter:
@wrongcar
LATEST NEWS

07.06.16 | Talking Gear with Andy MacFarlane and Johnny Docherty of The Twilight Sad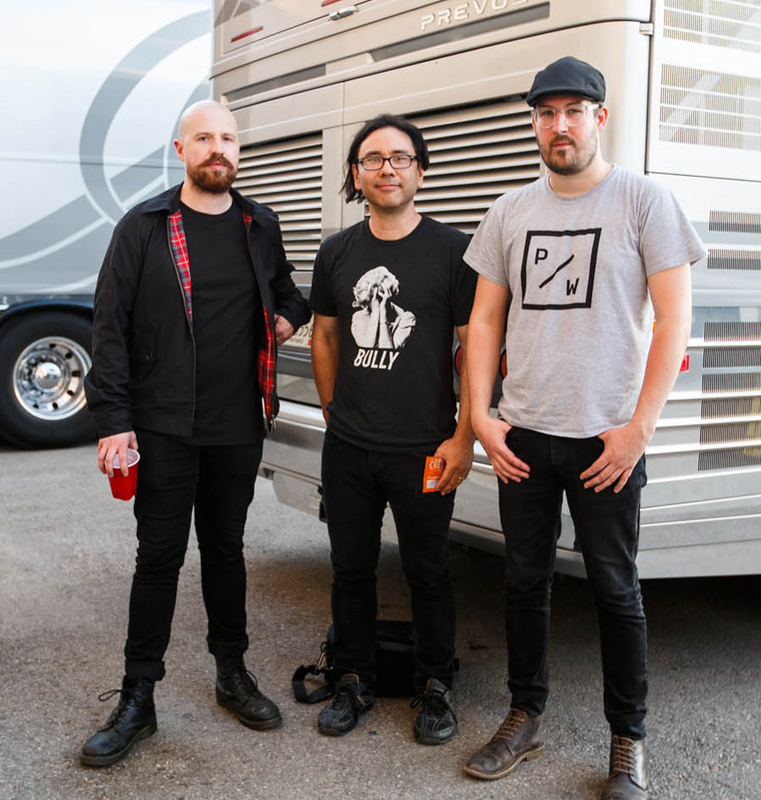 Andy and Johnny were interviewed by
effectsbay.com
about their gear, check out the article here:
http://www.effectsbay.com/2016/06/talking-gear-andy-macfarlane-johnny-docherty-twilight-sad/
22.03.16 | Portland headline gig rescheduled/new Cure date added
The Twilight Sad's headline gig which was scheduled for May 28th has been moved to May 30th. A Portland date with the Cure has been added. Tickets purchased for the original date of May 28th will be honoured for the new date. Info on getting a refund if you are unable to attend the new date have been sent out via email. Presale for the new date with the Cure on May 28th at the Sunlight Supply Amphitheater begins Thursday March 24th 10am - 10pm PDT and the password is BIGFOOT. General sale begins Friday March 25th at 10am PDT. Ticket link:
http://www.ticketmaster.com/event/0F005075B1663F52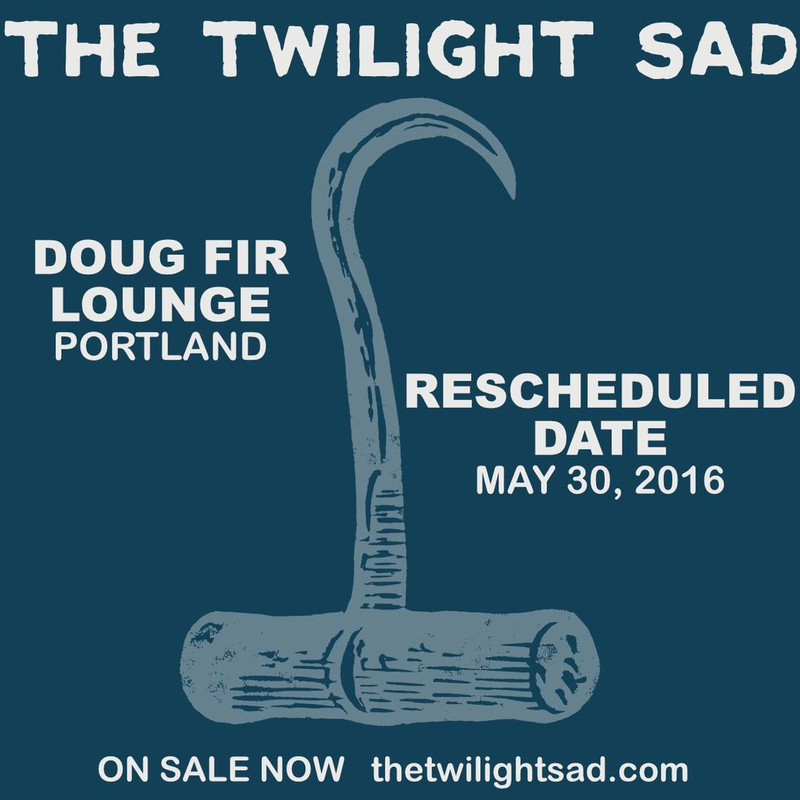 22.02.16 | James Graham & Aidan Moffat performing 'The Parting Song' live at the premiere of 'Where You're Meant to Be' at the Barrowlands
Never underestimate the comedic value of a well-timed burp...
18.02.16 | Join the Twilight Sad Street Team!
Want to be part of a new Twilight Sad Fans street team? We're looking for a few people in the following cities to help promote TTS headline gigs in the following cities:
- Los Angeles
- New York City
- Chicago
- Portland
If you're interested in helping out and can spare an afternoon, send an email to TTSFans@gmail.com for more details. Cheers!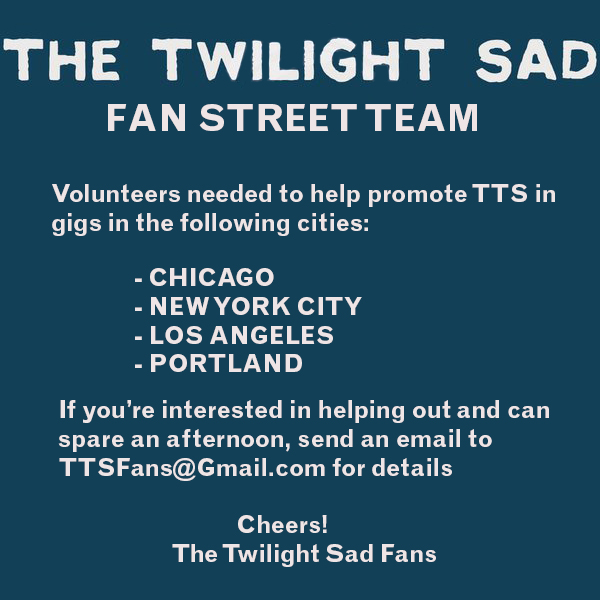 04.02.16 | TheTwilight Sad to play Electric Fields Festival
Don't miss the Sad at their only Scottish Festival appearance in 2016! Tickets on sale at noon 05.02.16
HERE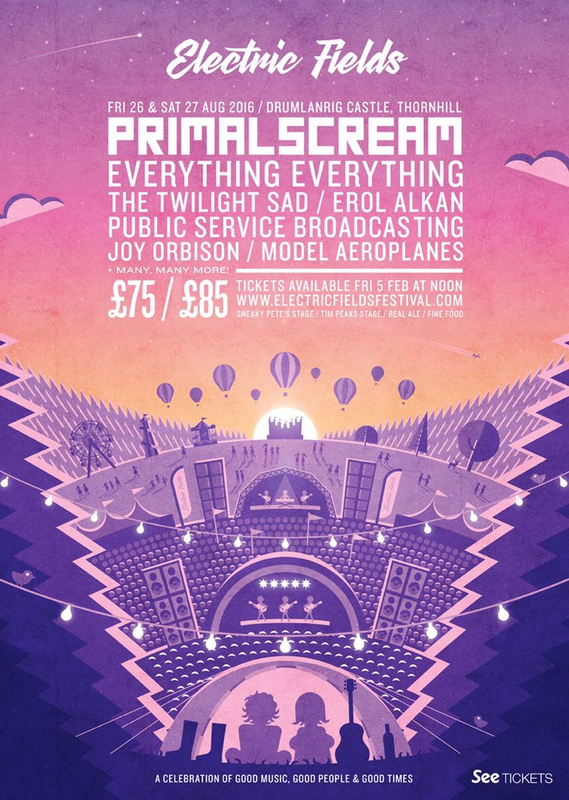 29.12.15 | James' letter to fans as 2015 comes to an end
Hi Everyone

I want to say a few things and give some thanks before the end of 2015. I'll try and keep it brief but I am known to ramble on a bit.

This year was like no other for us. Things happened that we never expected or could have dreamt of. We love what we do; writing music and playing gigs is everything to us. I want to say thank you to everyone who made it possible for us to do that this year by supporting us. I said it last year, but it really is true, that word of mouth has been one of the most important things for us over the years. So, thank you again for spreading the word about our music.

This year we played 106 gigs across two continents. I feel very privileged to have been able to do so; it's something I'll never take for granted. I really enjoyed meeting so many new people before and after the gigs. 

We'll be working away in the background at the start of next year before joining our friends CHVRCHES at The Hydro, Glasgow in April. After that we are all looking forward to heading back on tour with our favourite band in May. I hope everyone that wanted to go to The Cure gigs managed to get tickets. If so, we'll see you there and I'll see you in the crowd once our set is finished every night. 

I'll leave you with the last piece of music for 2015. One of those things I never would have dared to have dreamt about...



All the best to you and yours in 2016

Cheers 
James